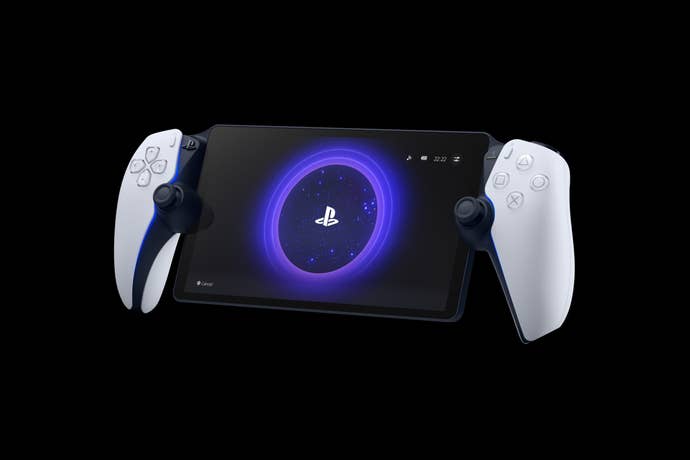 6 mins read
PlayStation Portal is a bizarre PS5 handheld for everyone and no one
All I hear about the PlayStation Portal is that it's for a very specific group of people. Initially I nodded along like a sheep, agreeing with this bizarre, shared wisdom. Of course, a device that must connect to your own PS5 to play games on your PS5 and offers no other functionality must be for a real fringe user group. I felt I was part of this group: a person who simply wants to be able to play my PS5 without needing a TV, but on a device that has a nice screen and a good controller. This is what PS Portal delivers. Am I really such an edge case that this product has limited appeal? I don't think so. The bigger issue is how the PS Portal plays your PS5 games.

To see this content please enable targeting cookies.


To be clear about what the PS Portal does, a quick explanation. You must have your own PS5. That PS5 must have games on it. You connect the Portal to your PS5 wirelessly via your home network. The Portal then uses Remote Play to stream games at 1080p/60FPS from the PS5, and as the Portal is essentially a screen with a DualSense split in half and attached to either side, you get that console controller feel with all the bells and whistles. Despite Sony now offering a fairly decent online game streaming option on PS5, you can't access that (at least not yet) from the Portal – it is a device that is entirely dependent on the PS5 console you have sat next to your TV or on your desk.
I tested the Portal all over my house using a variety of connection setups. The best experience came with the PS5 wired into my router, the Portal connected to it in the same room. I also had my PS5 hardwired into my powerline adapter at the top of the house, my Portal connected to my router on the lower floor, and this also worked pretty well. I'd avoid having your PS5 connected wirelessly to your network if you can, as this did produce more image break-up and more stuttering.
It's like having a PS5 in your hands, then, as long as there's actually a PS5 in your house that is ideally plugged into your network via an Ethernet cable. And the image quality isn't brilliant, and there's some lag.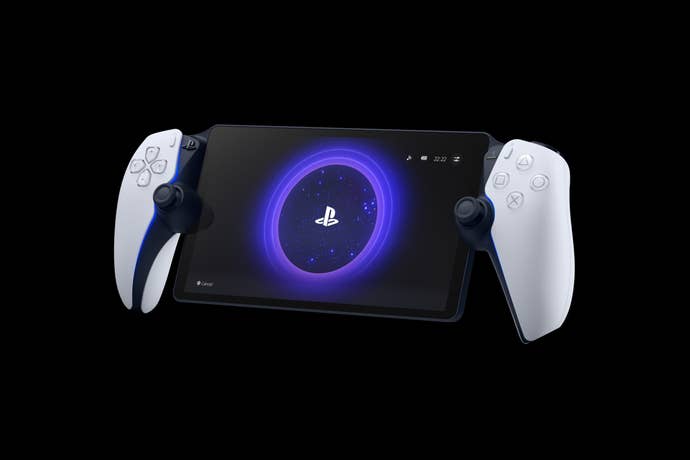 Those last two points might sound like complete deal breakers in terms of if this device is worth buying, but it's not nearly as bad as you might think – I honestly think a large portion of people won't even notice the lag. As for the image quality, it's bizarrely not as good as I'd hoped. The screen on the PS Portal is LCD, not OLED, and there's no HDR support (which is a shame), but the image looks sharp. The issue is entirely down to the stream quality, which is also seen when you Remote Play from PS5 to a mobile phone. There's an odd banding on the display and noticeable pixels, plus fairly frequent stuttering. This isn't terrible, but it is disappointing in a dedicated device from Sony that is designed for the sole purpose of playing games streamed from your PS5.
But, and this but will be big or small depending on your own threshold for image quality and lag, I have used the PS Portal a lot since it arrived. I appreciate that the PS Portal experience isn't as good as if I was playing directly on the PS5 sat in front of my 4K TV, but the truth is that I don't get to do that all that much any more. I do get to play Tetris Effect on the Portal for a few minutes while my son uses his Switch and my daughter watches The Wiggles on YouTube. I do get to continue my slow progress through Horizon Forbidden West in bed for 20 minutes if I'm not too exhausted from being a 41-year-old man. In these moments I don't really care about the Portal's weaknesses. It works, well enough.
"Well enough" is a pretty damning statement, really, but it's true. Would I have liked a device that exhibited less lag, better image quality, and perhaps let me use it for other things, like Netflix? Yes. Am I going to use the PS Portal a lot regardless? Yes. Not the highest praise, but it's true. 'Sony should have made a new PSP/PS Vita' is something you'll hear from some vocal people who clearly haven't really thought it through properly. The desire from this lot is for Sony to make and support (that's the real kicker) a device that runs games natively. That simply isn't going to happen unless Sony goes down the Switch route (which seems doubtful, too, given it would require the company to stop pushing forward graphics technology).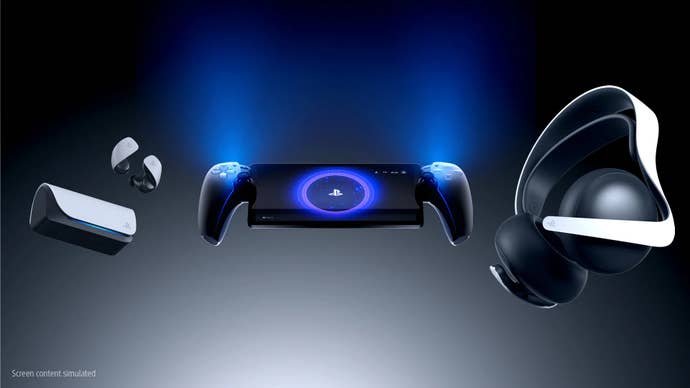 PlayStation Portal could have been a brilliant handheld for use in the home. The Wii U controller, while having its own issues, showed that lag needn't be an issue, so Sony's low-bar effort smarts a little. Even so, I think the Portal will have fans (given how much I've used it, I am one of them), but this is one of the most begrudging recommendations I've ever made.